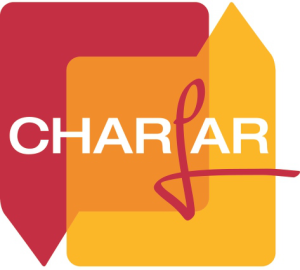 Community Heart Health Actions for Latinos at Risk (CHARLAR) is a community health worker-led community program delivered in partnership with CREA Results that aims to build healthier lifestyles in older adult Latinos (aged 40 years and older) in Metro Denver by lowering risks for cardiovascular disease and diabetes. We leverage the cultural assets of Denver area Latinos by creating a shared learning environment where community members rally together to prevent, delay, or manage heart disease and diabetes. Weekly classes are delivered at select metro Denver neighborhood locations by bilingual community health workers (promotores de salud). Promotores educate participants on culturally relevant, manageable, and affordable ways to live healthier lives and reduce risks for preventable chronic disease. CHARLAR, which means "to chat" in Spanish, provides an open environment that encourages ongoing dialogue, camaraderie and social support amongst participants as they work towards building skills, enhancing personal knowledge, modifying lifestyle behaviors, and lowering their risks for heart disease and diabetes. The program includes 11 weeks of evidence-based skill building and education classes, cardiovascular disease and risk factor screenings, physician counseling, group-based physical activity and navigation to medical homes and other community-based services. Graduates of the CHARLAR program have lost weight, lowered cholesterol and glucose levels, and report feeling healthier and happier. The program has successfully enrolled over 2,000 participants since 2009.
Recently Published in American Journal of Preventative Medicine
Reduction in Cardiovascular Risk Among Latino Participants in a Community-Based Intervention Linked With Clinical Care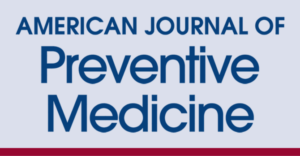 Abstract: From 2009 to 2013, a total of 1,099 participants were recruited and 768 had risk factors measured at baseline and 12 weeks. All analyses were performed in 2016. In participants with abnormal baseline risk factors, significant (all p<0.001) median reductions in systolic blood pressure (–11 mmHg, n=244); low-density lipoprotein cholesterol (–14 mg/dL, n=201); glucose (–8 mg/dL, n=454); triglycerides (–57 mg/dL, n=242); and Framingham risk score (–2.3%, n=301) were observed. Program completion (eight of 12 classes) was associated with the reduction in low-density lipoprotein cholesterol (p=0.03) and systolic blood pressure (p=0.01). After adjustment, low-density lipoprotein cholesterol reduction was greatest in participants newly prescribed lipid-lowering drugs (–30%, 95% CI= –48, –15).
Conclusion: A community health worker–led intervention lowered cardiovascular disease risk among vulnerable Latinos. Integration with primary care services was an essential program component."
Reduction in Cardiovascular Risk Among Latino Participants in a Community-Based Intervention Linked With Clinical Care
Krantz, Mori J. et al.
American Journal of Preventive Medicine , Volume 53 , Issue 2 , e71 – e75
Click Here for the full abstract and text links at AJPM
Program Curriculum
Health assessments for health behaviors

Heart disease and diabetes risk factor screening

One-on-one risk factor counseling

Referral to local medical homes and payment assistance

11 weekly interactive education and skill building classes led by bilingual promotores de salud

Group based physical activity.
Community Based Participatory Design
CPC Community Health conducts ongoing evaluation of CHARLAR using a community-based participatory approach. To ensure the program meets the specific needs of older adult Latinos living in Denver, input is sought from an established community advisory committee and program partners in each phase of the program including design, implementation, evaluation and dissemination. In addition, all findings are shared with the community as we strive to improve the health of older adults. Meet our Community Advisory Committee.
Promotores de Salud
Promotores de Salud are bilingual community health workers who work and reside in our Metro Denver communities. They are trained in motivational interviewing, well versed in curriculum content, and have extensive social and public speaking skills. They are trusted members of our communities and share many of the same social, cultural, and life experiences as CHARLAR participants.
Want to learn more about CHARLAR?
Contact CHARLAR Project Manager, Kevin Kamis, or send us an email through the Contact Us page.
Want to enroll in the CHARLAR program?
Contact CREA Results for more information. Classes start every three months!
Oliva (se habla español): 720-255-8298